June 29th, 2005
Alrighty then! I've just pledged my first-born male child to Ticketmaster for tickets for a few shows: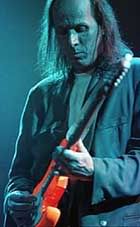 First we have
Adrian Belew
at the Park West in Chicago on July 16th.
Next we have the California Guitar Trio with Tony Levin at Shank Hall in Milwaukee on July 21st.
Finally there's Steve Hackett at Shank Hall in October.
I now have some more ideas for shows to celebrate. Anyone like The Bears? Hackett solo? Sorry, no CGT shows. Yet.
No related posts.